Working with Easy Batch
Open Tasks
The page Open Tasks offers you a overview for every document, that is enqueued for processing, but was not succesfully processed yet.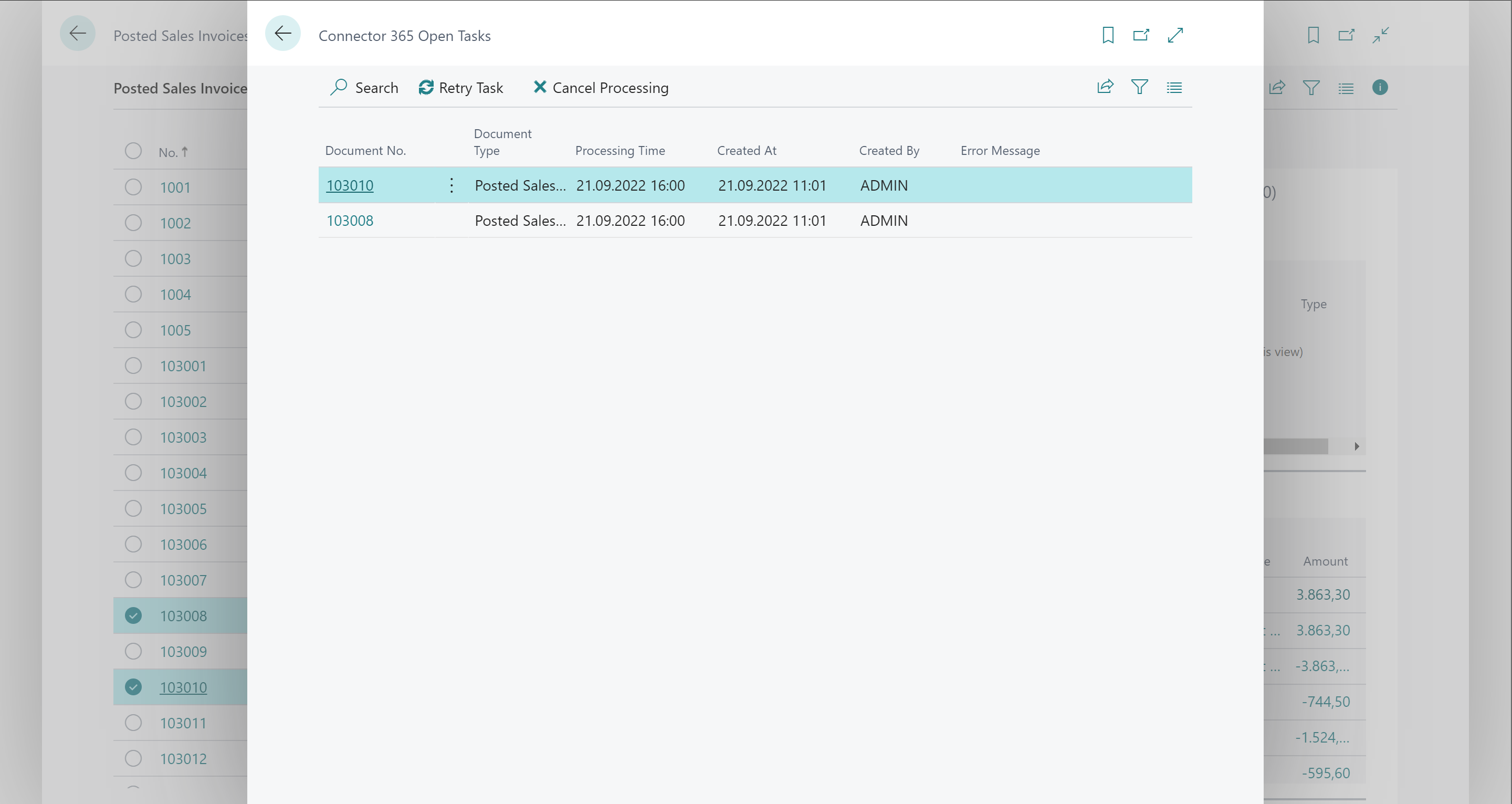 Besides the planned processing time you can check the field Error Message for reasons why the processing failed.
Using the action Cancel Processing the processing can be stopped for individual documents.
The action Retry Task enqueues the selected tasks to be processed again.
Only tasks that ran into an error will be considered by using this action.
Clicking the Document No. lets you navigate to the specific document.
After the processing succeeded the tasks will be removed from this list and afterwardsarchived in the Connector 365 Activities.