Setup
Automated Fedback
Besides the manual status rqeuest for E-POST letters, status requests can also be automated.
For this there is a pre configured job queue entry.
The pre configured settings can be changed as xou like.
Via search you can navigate to the job queue entries.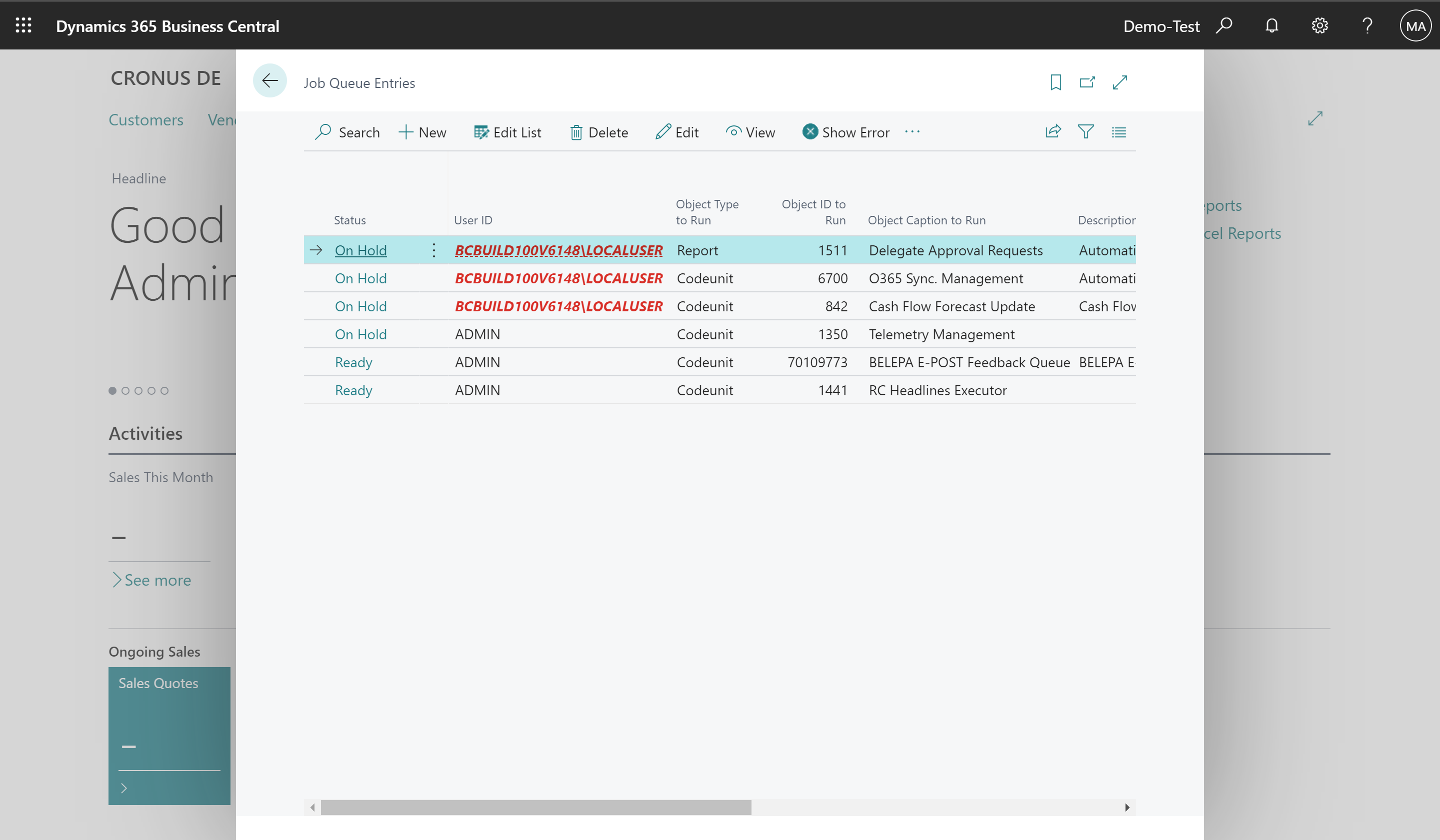 By double clicking the line you can navigate to the setting of the selected queue entry.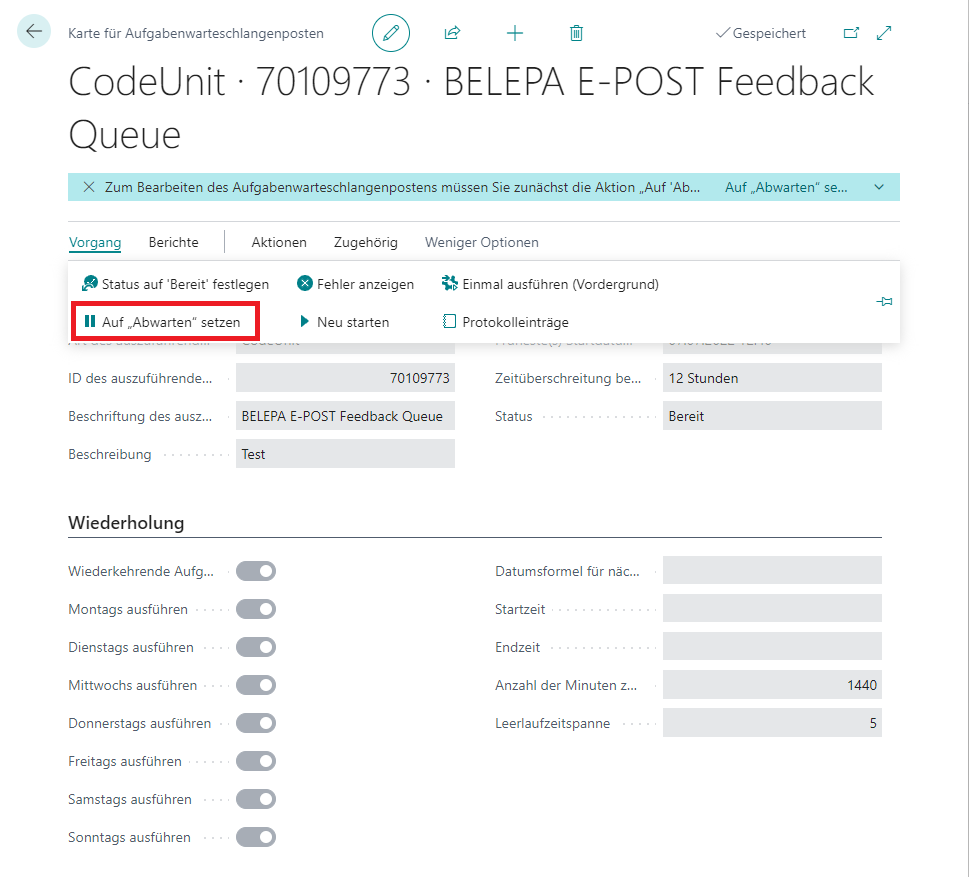 To make changes to these settings, you first have to set the job qeueu entry on hold.
*The Connector 365 E-POST App is powered by the E-POSTBUSINESS API, a service of the Deutsche Post