Setup
Setting up the STARFACE module
In order for the communication between Microsoft Dynamics 365 Business Central and the STARFACE telephone system to work, a setup must take place here as well. For this you need a module which you can download on this page.
Download here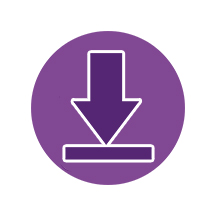 After you have added the module via the admin portal, it still has to be configured. You can access the configuration via the pencil icon.
Under the Setup tab, you must now first authenticate the module via a user. To do this, you must specify the username, the web access key and the web service URL.
After these parameters are added, you can add more users to the module. After the module has been authenticated once, the STARFACE Login ID and username from Business Central will suffice here.
Repeat this process until all users have been added to the module.
The name of the Microsoft Dynamics 365 Business Central users as well as the respective web key can be found, in Microsoft Dynamics 365 Business Central under "Users" in the respective "User card". The web service URL can be found in Business Central under "Web Services", OData V4 URL.